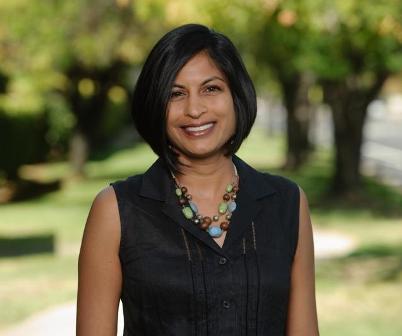 DR. JULITA PATIL
Dr. Julita Patil is a native Californian and grew up right here in the Bay Area. She loves the area so much that she never really wandered off too far. After attending Ygnacio Valley High School, Dr. Patil graduated from UC Davis in 1994 with a degree in Biochemistry. From there, she went on to earn her Doctorate in Dental Surgery at UC San Francisco in 1998.
Dr. Patil is an active member of numerous reputable professional organizations such as the Contra Costa Dental Society, the California Dental Association, and the American Dental Association. She is an active board member of the Contra Costa Dental Society. Dr. Patil is also involved in the Partnership Implant Study Group, continuously advancing her education in the rapidly changing field of Dental Implants.
DR. LARA KACHACHI
Dr. Lara Kachachi received her DDS from the University of the Pacific Arthur A. Dugoni School of Dentistry. Prior to pursuing her dental degree, Dr. Kachachi earned a B.S. in Biomedical Engineering from the University of Virginia. After some time spent working in nuclear imaging, Dr. K was inspired by her aunt (the only dentist in the family) to change paths and pursue a career in dentistry. She went on to earn an M.S. in Biomedical Science from Florida Atlantic University while shadowing and assisting at her aunt's dental clinic before moving to the west coast to attend UOP.
Dr. Kachachi fell in love with the Bay Area during her time in S.F. and decided to stay here indefinitely after graduating from dental school.
Dr. Kachachi takes a conscientious approach to caring for her patients. She strives to empower patients to take an active role in their well-being and oral health by emphasizing patient education and understanding. Above all, Dr. Kachachi wants her patients to feel comfortable and at ease.
In her free time, Dr. Kachachi loves to get outside! On the weekends, you can find her hiking, paddleboarding, kayaking, fishing, or taking a mini road trip for a fun new adventure. She also takes every opportunity she can to give back to the community and volunteers for pro-bono dental events regularly.